News
Posted by John Rennie on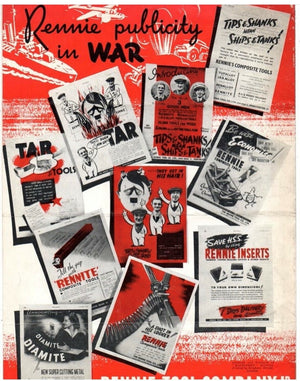 Rennie Tool Company is a leading lathe and CNC tool supplier in Manchester, specialising in cutting tools and providing tool steel at affordable prices. We're best known for our Rennie tool router bits, as well as our TCT circular saw blades, drill bit sets, and ground flat stock steel. Getting to where we are today has been quite the journey, and that's why we're so keen to share the history of Rennie with you! The Story Behind Rennie Tool Company Rennie Tool Company was formed in 1929 by John Barrack Rennie as a manufacturer of lathe tooling. That said, he...
Posted by John Rennie on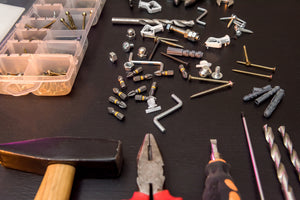 In order to produce accurate and efficient work in numerous industries, high-quality tools are essential. This is especially true for professional tradespeople who require their tools to boast longevity and deliver optimal performance. To that end, detailed below are some of the most valuable insights into tool maintenance, with a special focus on drill bits. Tool maintenance doesn't have to be a struggle; you just need to remember the essentials that are sure to keep your tools in the best condition possible. The Importance of Tool Maintenance There are a number of reasons tool maintenance is so important, but the...
Posted by John Rennie on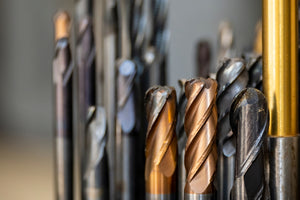 Rennie Tool Company is home to tools and materials to help all manner of companies supply quality products to loyal customers. Our tool bits are compatible with various brands of tools, including Bosch, DeWalt, Makita, and more. We pride ourselves on being one of Manchester's leading CNC and lathe tool suppliers, boasting our specialism in cutting tools and tool steels alike. Not only is our tooling equipment of great quality, but it's also affordably priced! This way, you'll be able to provide top-quality products without you or your customers having to break the bank. Read on to discover the Rennie...
Posted by John Rennie on
Diamond core drills are remarkable tools that have revolutionized the fields of construction and plumbing. With their exceptional cutting capabilities, these drills offer a wide range of applications, enabling professionals to work efficiently and achieve precise results. In this blog post, we will explore the various uses of diamond core drills and shed light on how they enhance productivity and accuracy in construction and plumbing projects. Creating Openings for Pipes and Cables: One of the primary applications of diamond core drills in plumbing is creating openings for pipes and cables. Whether you're working on a residential or commercial project, diamond...
Posted by John Rennie on
When it comes to drilling through hard surfaces like concrete, stone, or masonry, using the right tool is crucial for achieving accurate and efficient results. Two popular options for core drilling are diamond core drills and TCT (Tungsten Carbide Tipped) core drills. In this blog post, we'll explore the features, benefits, and considerations of both types to help you make an informed decision for your project. Whether you're a professional contractor or a DIY enthusiast, understanding the differences between diamond and TCT core drills will help you choose the most suitable tool for your needs. Diamond Core Drill: Diamond core...
---